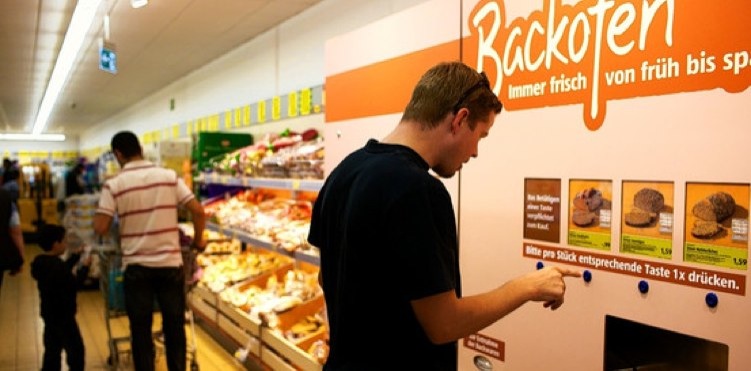 Aldi Süd, the house brands only, low-cost supermarket chain from Germany, is going to war with the German Bakers' Confederation over a innocuous brightly colored wall of buttons.
My automat seeking Google alert (I can dream of an automat renaissance) delivered this fascinating WSJ article, "Fresh Test: Grocery Store Automats Get a Rise Out of German Bakers". The Bakers say the automat represents "deceptive advertising", while Aldi feels the automats are a "technological innovation in automated baking."
Thanks to Heinickel GmbH, I believe this video demonstrates the operation of the oven inside Aldi. Like the baker in the article says, looks like a microwave and maybe some convection oven combo.